With more than 2 billion smartphone users around the globe, more and more businesses have turned to mobile apps in order to provide services and solutions to their customers. And why not? These app entrepreneurs or "Appreneurs" from all over the world have been proven to generate high profit and wealth for their businesses, in the long term.
But if you're an entrepreneur with little to no experience in building mobile apps, you might still have doubts on venturing in this kind of business. Here's some great news: you don't necessarily have to become a code master or get your hands dirty with Adobe, to build your first app. All it takes are great ideas, a bit of business insight, and the right team.
Every day, more and more people are searching on the App store or Google Play store for new apps that can provide convenience, entertainment, and functionalities. The demand for mobile apps has never been higher – making this the perfect opportunity for you to turn on that idea bulb! Who knows? Your business might be the next big thing to give Uber or Snapchat a good run for their money.
Ready to get started? Probably not. It may seem like a piece of cake, but creating a million-dollar idea for an app is not that easy. There are things that you must consider first. Millions of apps have been and are continuing to be developed by various startups all over the world, making the competition sterner than ever. So how do you make your mobile app stand out from the crowd?
Make your app something people would be excited to use and buy! We've rounded up these efficient and helpful tips to help you figure out how you can do that.
1. KNOW WHAT YOU DO BEST
Just like any other businesses, it is important that you are interested, good, and knowledgeable about the services you are offering on your app. A lot of business ventures started out as a hobby and are now continuing to generate revenue for its owners. Your skill sets can be leveraged into an idea for a big business. Are you good at gardening? List down five possible business ideas that you could develop out of this hobby. It can be an app that provides tips and tutorials for gardening, a gardener service app, an app that monitors the growth of your plants, etc.
Look for possible business ideas that do not have many competitors yet people will find interesting. You don't have to think too big. The simpler the idea, the more achievable it is. You may try targeting the people from your area first, before adapting into a wider scope.
2. PROVIDE A SOLUTION FOR A PROBLEM
A successful app, that sells, is composed of the right combination of what people want, what people need, and the right mobile technology solution. People look for apps that will help simplify their lives. To come up with this, you should look into people's daily struggles. There could be tasks that make you or your friends stress over, that a smartphone app can provide a solution for. Look if there's already an app for it and if you find none, make one.
After observing real-world problems with currently no solid solution, list three ideas that will help solve the problem through an app. Go for the idea that you find most exciting, and take the next steps with it. You'll know that your app has a great potential if it can help people save time and solve their common problems.
More than solutions, people also look for ways to make boring tasks fun for them. You can develop an app that turns an activity that most people find dull, into something amusing and exciting. This will surely have people immediately tapping on the Download button of your app!
3. DO YOUR RESEARCH
Researching is one of the major steps in looking for app ideas. Researching and validating whether your app idea is worthwhile, will help you ensure that the money, time, and energy that you put into developing your app, is well-spent.
Basic research involves checking app stores, searching on Google and asking people for their feedback. But did you know that there is a more in-depth way of finding out whether your idea will work? This is called "micro-testing", and it could help you save tons of money.
4. IMPROVE EXISTING APPS
Looking for inspiration on existing apps is a great and easy way to come up with an idea for your own app. Even Facebook and Twitter do this! Improving the concept of how a successful app works and building a much simpler and more customer-friendly version, will make your app compete with the big players in no time.
Look for common problems and gaps in existing apps on Android's Play store or Apple's App store through the review section. Many people also vent out their frustrations on certain apps and share them on social media. You can use these insights to develop better versions of underperforming apps.
Aside from existing apps, you may also check ways on how you can enhance a smartphone user's experience. You can explore enhancing its functionality or improving the way a smartphone performs.
5. TALK AND BRAINSTORM WITH PEOPLE
Your friends, family, and colleagues could be a great judge of your ideas for an app. You can ask for their personal experience regarding the problem that your app aims to solve, and turn it into a great insight when developing the app. solve, and turn it into a great insight when developing the app. solve, and turn it into a great insight when developing the app. solve, and turn it into a great insight when developing the app. Collaborating and brainstorming ideas with other people will help you discover useful information that you could have missed out if working alone. Talk particularly to people of your target market. Say, your app is about gardening, ask for the opinion of your friends who love gardening. Who knows? You might just find yourself a business partner.
6. HIRE THE RIGHT DEVELOPERS
If you plan to implement cutting-edge technology in your app, it might be difficult for you to build it yourself. Even the most popular products today, such as Skype, Alibaba, and Fab.com, were outsourced in their initial days.
The most important thing when creating the first instance of your product, is to get your product in the hands of the customers – fast! Whether you're hiring a developer to execute a prototype, finish what you've started on a certain platform, or build apps from scratch, the process would always be a little easier than learning how to build mobile apps on your own. Of course, it would cost you more, however, there are a number of benefits that you can get from hiring a professional: they have more experience, they know the challenges of app development, and they will ensure that your app is scalable, optimised, and works efficiently.product, is to get your product in the hands of the customers – fast!
Whether you're hiring a developer to execute a prototype, finish what you've started on a certain platform, or build apps from scratch, the process would always be a little easier than learning how to build mobile apps on your own. Of course, it would cost you more, however, there are a number of benefits that you can get from hiring a professional: they have more experience, they know the challenges of app development, and they will ensure that your app is scalable, optimised, and works efficiently.
When hiring a developer, make sure that you're hiring the right professional. Look for a development company with great design talent and a solid development team. It is also important that the development company listens to your idea and goals and fully understands it before writing the code. Look for a company that you can comfortably work and collaborate with, so you can easily work through the challenges with them. An amazing app is always backed up by a great idea and a great team.
Once you've selected the right development partner, here are your next steps to keep the ball rolling: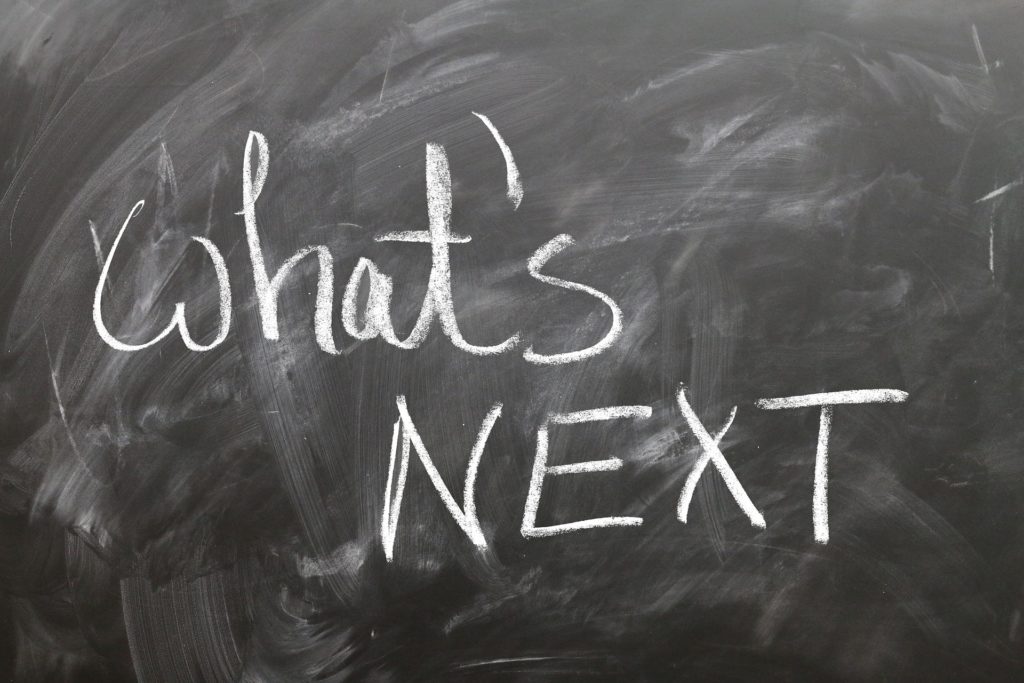 1. Register for a developer account:
The first thing you have to do is to create a developer account on the app store of your chosen platform, to start selling your app. You can always talk to your developer to help you decide on what platform works best for your app. The top two mobile app platforms today (in no specific order) are Google's Android and Apple's iOS. Google charges $25/£18.66 a year while Apple charges $99/£73.89 a year. More than the prices, there are also other factors to consider when choosing a platform for your app. You can register as an individual or as a company, if you already have one.
2. Use Analytics:
Analytics is helpful especially when tracking app downloads, user engagement, and app retention. There are a lot of useful tools with free and paid versions out there, to help you integrate Analytics.
3. Take note of User Feedback
Once your app is up and running on the app store, take note of the behaviour and usage of your first set of customers. This will give you a clear insight on what to enhance on your app. Remember that changes and improvements should be constant in app building and in order to do this, you have to keep an eye on what your customers have to say.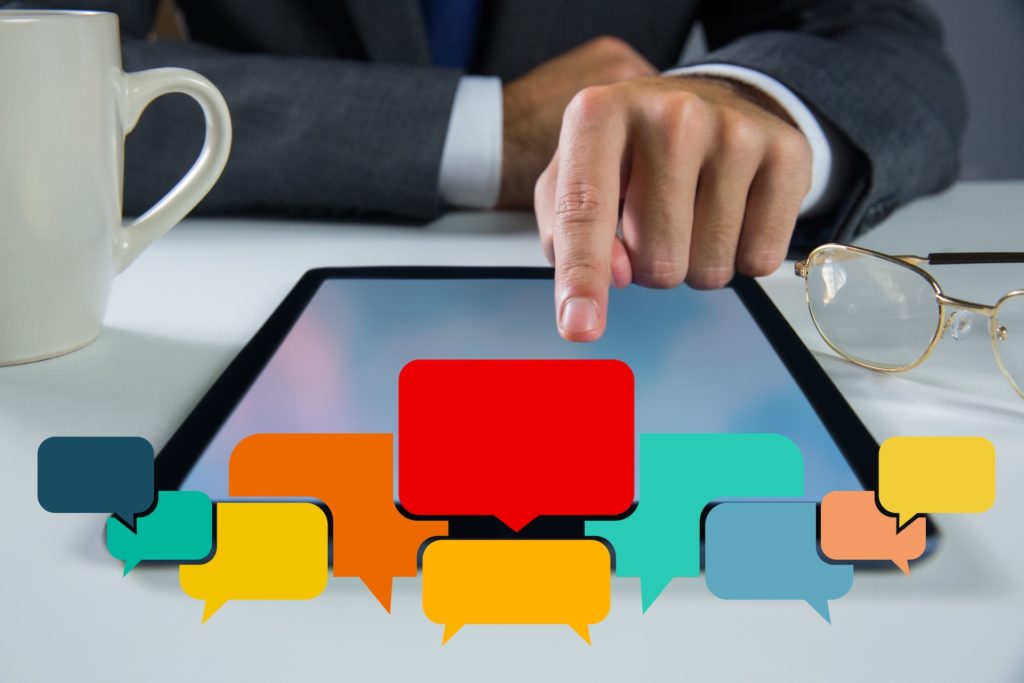 It's easy to get overly-excited about creating your first mobile app that you probably just couldn't wait to jump right in. As a new app developer, you might not be able to instantly predict what to do or not to do, to make your app work; so before you finally get started, we've listed down some last important reminders, to ensure that your mobile app development project is a success:
1. Do: Make Sure That Your App Can Cater To Even the Most Basic Users
Almost everyone has a smartphone and tablet that they use in their daily lives – be it youngsters, grandparents, or children. Your app should cater to even the most basic app user, if you want to quickly increase the number of your app users and app purchases. While your app resolves a user's need, it should be easy to navigate and use as well.
2. Don't: Forget the Importance of Design
While apps' main goal is to provide users with experience, it is also very highly-visual; thus, design should be one of your top priorities. Users will most likely engage in apps with a sleek, good-looking UI, rather than in those with classic designs. Apps are always meant to entertain, even if they're not designed to be entertainment apps. This is why apps with pretty design and interface get the most attention among users, compared to more functional apps.
Don't hesitate to incorporate great sound effects and overall popping design, to get your customers hooked on your product. Remember that your design should also be easy to upload.
3. Do: Market!
No one will come for your app if you'll only build and upload it on the app store. Just like any other business, developing a PR and marketing strategy and setting aside a budget for it, is equally important. You need to create awareness and get your app right in front of people. Have a thorough marketing plan that will focus on getting you your first one hundred or one thousand customers.
Third-party endorsements are one of the best ways to market your app. Examples of this are Tech blogger reviews, press conferences, online ads, and word-of-mouth. Getting your app noticed on the app store is paramount to success. You should be able to sustain this to make sure that you are driving the right customers into your app.
4. Don't: Push for Too Much Content or Complexity
For new app developers, trying to make a complex app out of the bag may not be a very good idea. Making a hyper-complicated mobile app is not advisable, especially when you're still getting to grips with the business and technicalities of app development.
Also, steer away from including too much content in your app, as it might cause bugs that can frustrate your users and affect the app's performance. Showing more content and complicated features might just lead users to walk away from your app. We suggest that you start small and move onto bigger projects once you have a better understanding of mobile app development.
5. Do: Plan Your Mobile App Development Thoroughly
Planning is a critical phase in app development. Your plan should dictate what needs to be done, how you should go about in doing it and when it needs to be done. Also, you should set up a timeline, to see how much time you should ideally spend on each process.
When planning, remember to budget your time and money well, for these two are the key to sustaining your project. Set aside enough time and money for the major stages in the development cycle and make sure that you also have enough for marketing the app.
6. Don't: Take Your Competitors for Granted
One of the most important questions that you have to ask yourself at the beginning of an app development cycle is "Who are my competitors?" Determining who your competitors are, will let you know whether your app idea is already well-served in the market. It's almost always the case that there is already an app similar to what you'll be developing. Doing your research will allow you to identify the current standard bar, to help you aim for or even raise it. It's not really a bad thing to borrow an idea from existing apps, especially if your goal is to produce an improved version of it.
GET READY TO START HUSTLING!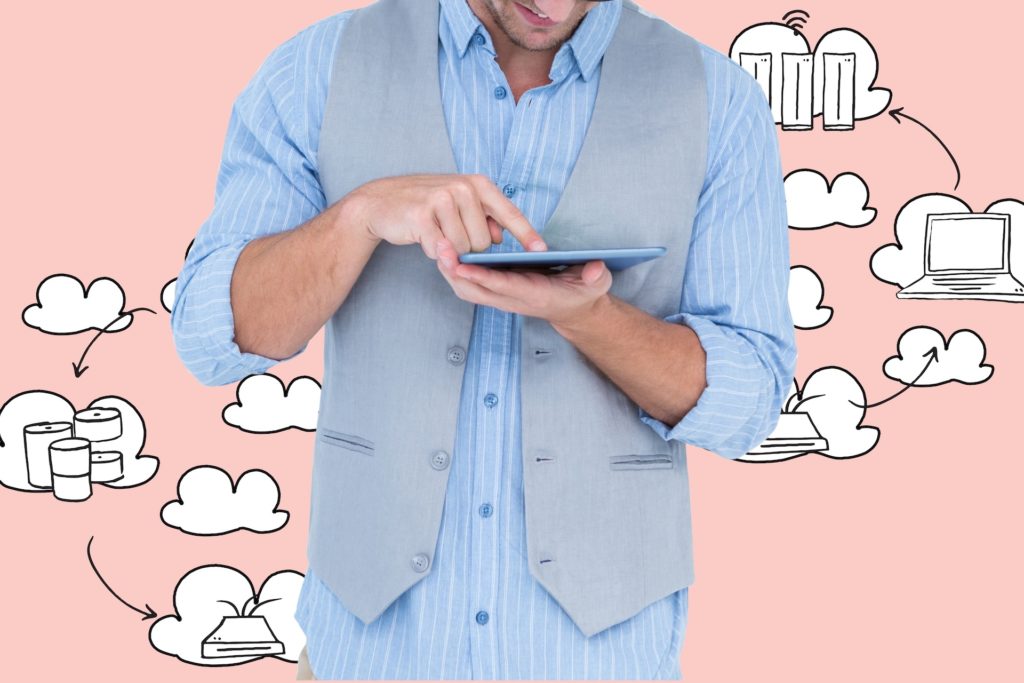 We hope that you'll find the above information useful and encouraging. Always remember that you don't need to be tech-savvy to develop a mobile app for your company, brand, or product. What building an app truly requires are the following: Passion for innovation, willingness to see the process through, and collaboration with the right team.
Creating an app is a team effort that requires in-depth understanding and analytical skills, to create a highly functional and stunning product. Entrepreneurs should concentrate on what they do best, what they're passionate about, and their weaknesses. This will help come up with a brilliant idea for an app. After finalising the ideas for your app, find a great development company to partner up with. Don't settle for a mediocre team. Look for a team of developers with a comprehensive capability to ensure that you'll only develop commercially-viable applications.
If you still don't have a development company in mind, check us out at Ordia Creative. Our team of designers and developers build state-of-the-art mobile and web applications for smartphone, tablet and website users. Whether you're planning to grow your business or just starting out, we're ready to help. We understand how excited you are in developing your first app and we're here to make it happen.
With Ordia Creative, you are partnering with a company—a team of individuals—that is as enthusiastic about developing your product, as you are. Each project we encounter is taken to its ideal conclusion through a process that's analytical, deliberate, time-bound and quality-driven. Tell us your fantastic ideas and our expert team will turn them into practical and elegant solutions for the web, mobile, or desktop. To get started, leave us a message.