It's not really surprising that a lot of clothing companies and fashion brands choose Shopify as the platform for their eCommerce sites. Its flexibility, simplicity, and powerful features are just some of the great reasons why you too should start using Shopify as your clothing company's main eCommerce platform.
The online fashion market has been booming and growing steadily. To join in on the business of selling clothes online and stand out from the crowd, what you'll need is a reliable e-commerce solution that can display your fashionable products in its full glory, help your business grow, and easily set up your site within minutes – that's Shopify for you!
Still not convinced? Why don't we take a closer look at a list of Shopify's amazing features that will be advantageous to your fashion brand:
1) It's Popular
Shopify is definitely taking the eCommerce world by storm. When ranked in terms of search popularity through Google Trends, Shopify remains unbeatable and is by far the most popular eCommerce solution. It is always a great idea to go with the most popular solution as they have more developers who can work on themes and plugins.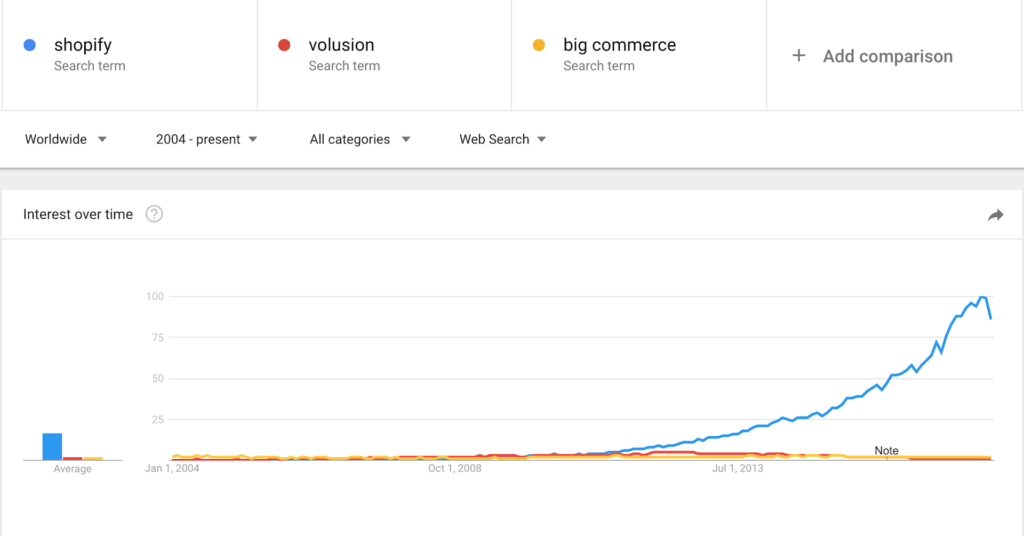 2) It Has Great Themes That Are Naturally Responsive
Shopify has a number of great themes for every style of business. Moreover, Shopify puts photography and imagery at the center of its design, to easily help you show your clothes and fashion products' best features in their best light. You can always choose the right theme that fits your brand's personality and the design that fits your business needs.
Compared to other eCommerce solutions, Shopify has more numbers of free and premium themes to choose from. Plus, these themes are responsive, so they will look great on any screen, be it on PC, laptop, tablet, or mobile. With Shopify, you no longer need to have expensive development costs. Just use one among the many collections of professional-looking themes as a basis, to achieve a great, modern-looking online store. Your store will be up in no time!
Since most fashion consumers are comfortable with using their phones when shopping for clothes, a responsive Shopify store that works well as a mobile website, can be hugely beneficial to your fashion eCommerce store.website, can be hugely beneficial to your fashion eCommerce store.
When it comes to pricing, Shopify also has more affordable themes, that start at $120 (£89.39) to $180 (£134.08). You can check out all of their themes here.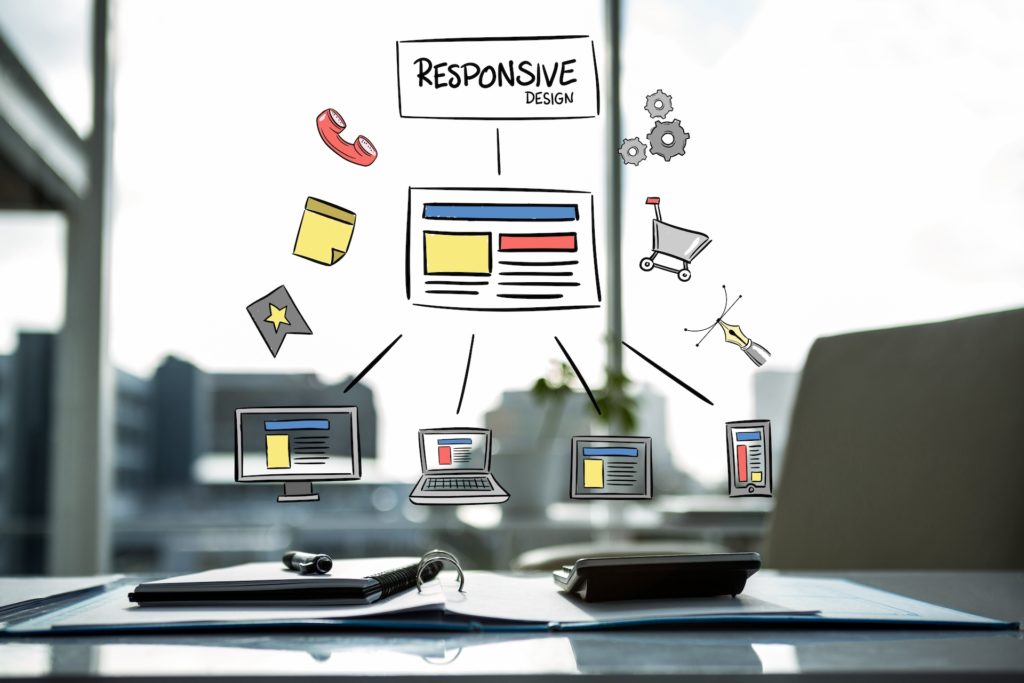 3) It's Quick and Easy to Use
Another good thing about Shopify is how easy and simple it is to use. It's a lightweight solution that allows even non-technical store owners to set up their sites without any hassle. It's perfect, especially for store owners who are looking to build their online store quickly, since it requires little to no code. The platform is intuitive, so you don't need to be a computer genius to make it work.
There are also step-by-step guides and videos to help you through and a 24/7 customer service to answer any questions that you may have. With Shopify, selling your products is as easy as 1, 2, 3! All you need to do is fill in a few boxes of information, upload a picture, and add your inventory.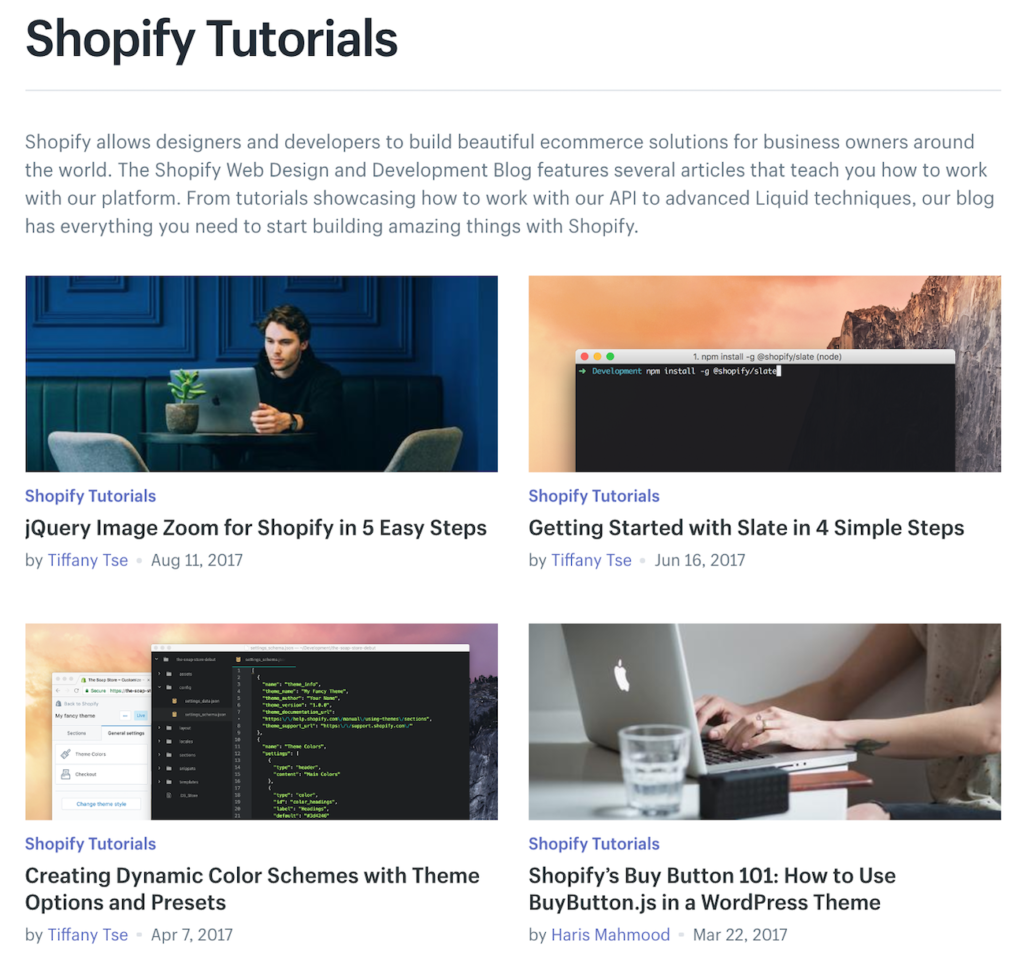 4) It's Great with Search Engine Optimisation
Shopify is also powerful when it comes to Search Engine Optimisation or SEO. Shopify allows you to change your page title, description, and URL, which are essential when optimising your page to get good search engine results. A quick Google search will reveal big brands on Shopify that have thousands of products and earn millions in sales.are essential when optimising your page to get good search engine results. A quick Google search will reveal big brands on Shopify that have thousands of products and earn millions in sales.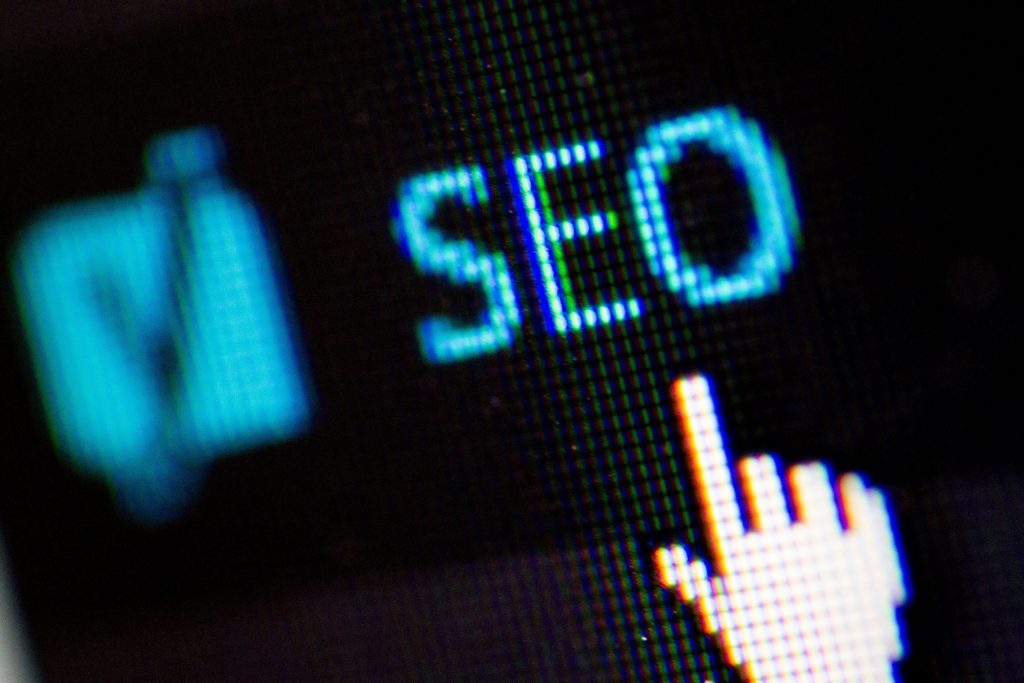 5) It has Blog and Social Media Integration
Another good thing about Shopify is its Blog feature – Blogs on eCommerce sites help you get engine traffic to your site. It will allow you to create quality content, upload pictures, and publish it, which will help you drive traffic to your site, leading to potential sales.
Shopify also has great options for seamless website integration with Facebook, Twitter, Instagram. and so on. Shopify makes it easy for you to link your social accounts — making sharing and interacting easy for your customers!
What's more, Shopify also allows your social media followers to buy straight from your page by integrating your store directly into Facebook. You can also embed your Instagram photos on your Shopify product pages, to provide social proof and develop customer experience.
The latest feature from Shopify uses Facebook Messenger, where you can sell straight through Messenger conversation. This allows you to directly provide recommendations and personal service to customers.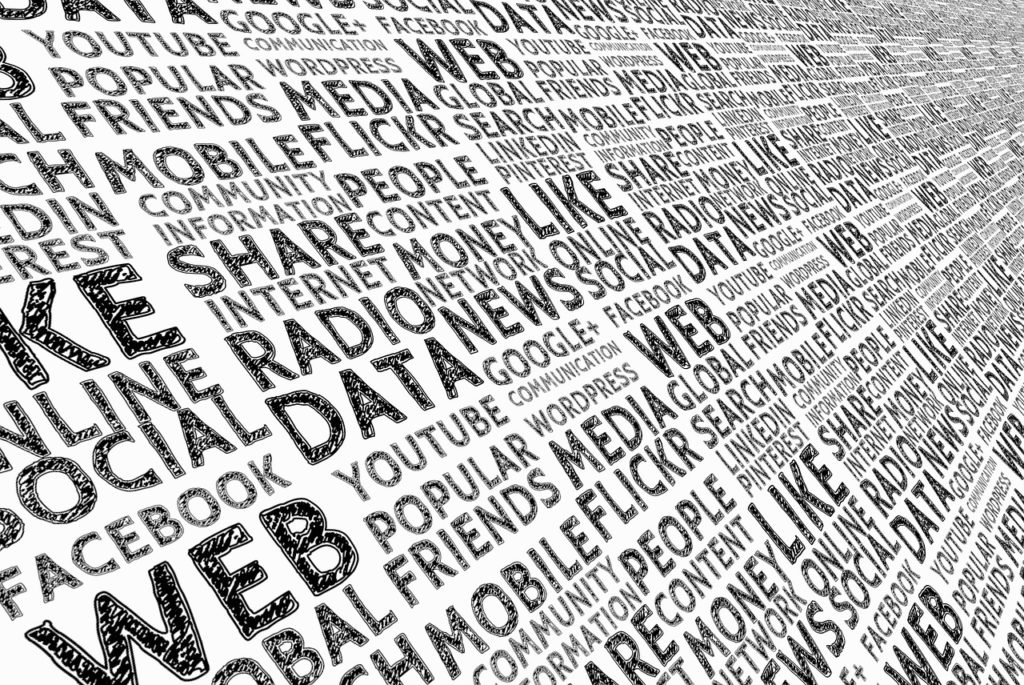 6) It Enhances your Store with Apps
Being one of the most popular eCommerce solutions out there, Shopify offers thousands of apps to enhance customer experience. Shopify developers continuously work and create various themes and plugins to enhance the functionality of your site.
Some great examples of apps from Shopify are Better Coupon Box, a free app that offers site visitors a discount coupon if they follow social accounts or subscribe to email for newsletters, and Checkout Share, an app that encourages customers to share their purchases and build up social proof for your brand.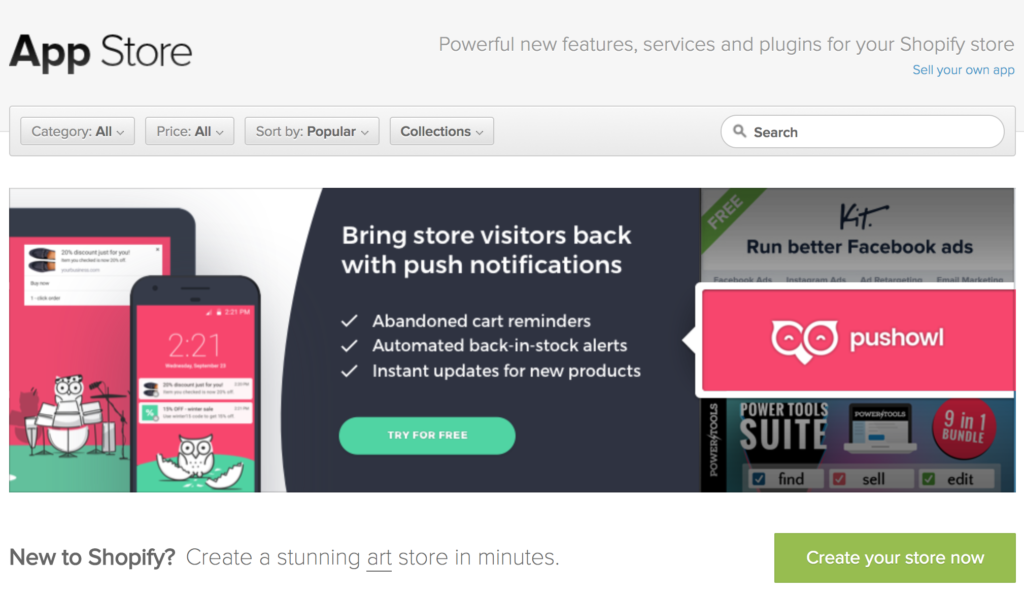 7) Easy Checkout
Shopify has definitely taken the complexity out of eCommerce, even for your customers! Shopify makes the checkout process easy for your customers, by allowing them to skip filling out the checkout page and instead, automatically uses their information from Paypal through express checkout.
The checkout process for users who will be using their credit cards for payment, is a lot quicker and easier too. You can enable a variety of payment methods in order to give your customers more options when checking out. Let's go through each of them:
Shopify Payments
This is the simplest way to accept money online. As soon as you create your online store, you're automatically set up to accept all major cards. You can pick your card rate based on your Shopify plan, and you can change plans whenever you want. Payments are synced with their orders. This makes it easy to see how much you'll get paid for an individual order, or charged in payment fees. When you use Shopify Payments, you pay no subscription transaction fees.
Third Party Payment Provider
If you're not using Shopify Payments and you want to accept credit cards, you can choose from over 70 credit card payment providers for your Shopify store. There are also several ways for customers to pay online without using a credit card, like PayPal, Amazon Pay, and Apple Pay. When using a third-party provider, you'll be charged transaction fees each time a customer makes a purchase.
Alternative Payment Method
You can set up an alternative payment method to allow your customers to pay for their orders online using something other than a credit card. For example, BitCoin is a popular option that allows your customers to pay using digital currency.
Manual Payment Method
When your customers use a manual payment method, you can arrange to receive their payment outside your online checkout. Common types of manual payments include cash on delivery (COD), money orders, and bank transfers.
Click here to learn more about Shopify's various payment methods.
8) Pricing Packages
There are three different price packages that Shopify offers: The Basic package, that costs $29 (£21.60), the Shopify Package for $79 (£58.85), and the Advanced Package, that charges $299 (£222.73). Even on the most basic plan, the eCommerce engine provides top quality features such as discount codes, freedom to fine-tune the HTML for your theme, and unlimited products.
On the other hand, the more advanced package plan has more in-depth reports and fancier features. One of its main features is the abandoned cart recovery, wherein if a user creates an account with their email and doesn't check-out, it sends them an email.
Conclusion
To sum it up, Shopify is a great choice whether you're trying to get your clothing store running online or just transferring from another eCommerce platform. If you're just starting out, we also recommend getting started with the basic plan first and move to the Pro package once you have already been earning steadily from your products.
If you want to know more about Shopify and the process of setting up your online clothing store, feel free to get in touch with us and we'll be happy to help you out.