Did you know that besides Apple's App Store and Google's Google Play Store, there are over 300 app stores worldwide? With the number of app stores continuing to grow each year, publishers and developers are provided with more opportunities to tap into the expanding app economy. However, these opportunities also pose significant challenges.
Managing and tracking apps across multiple platforms is currently considered a complex task among most developers and enterprises. To resolve this, a UK technology start-up developed an innovative new mobile strategy platform.
What is AppScatter?
AppScatter is a mobile app strategy platform that provides a unique and comprehensive app management tool for the development of the most effective global mobile strategies. The London based company, established in 2013, allows developers to track their app's performance across 50 stores from a pool of 300 to help them determine which gives them the most revenue.
This allows developers to spread their apps beyond the traditional venues provided by Apple and Google and tap into other popular stores like China's MyApp to lesser-known vendors like Mexico's Appmania. AppScatter is the only platform that provides an end-to-end service for distributing and tracking application performance across the hundreds of app stores worldwide. Included in the platform are also ASO tools, ad metrics, and market intelligence.
Currently, AppScatter has had over 8,000 businesses registered to use their platform and is already generating revenue from its diverse clients including bank and insurance companies, development firms, marketing agencies, blue-chip enterprises, and indie developers.
AppScatter's founder and Chief Executive Officer Philip Marcella said in an interview with Bloomberg that developers that offer their apps in at least 10 additional app stores could expect a 200-300% increase in downloads, as almost half of global app downloads take place outside of Apple's app store and Google's Google Play store.
The app-strategy platform aims to keep track of the four main pillars of app strategy: distribution tracking, performance, and intelligence.
The Four Main Pillars of App Strategy
AppScatter focuses on the four main pillars of app strategy to provide their clients with rich data, insights, and a competitive advantage. Let's take a closer look at the features of each pillar: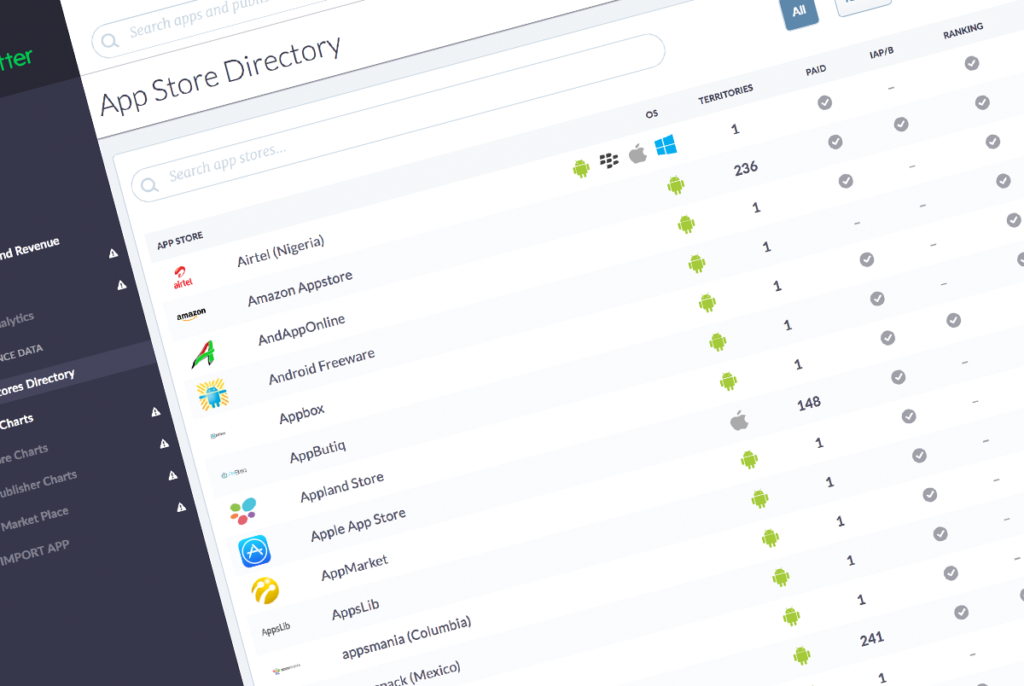 Distribution:
AppScatter can solve your app distribution dilemma with its utility and reach. The platform's compatibility engine helps you determine the best stores for your app out of the hundreds app stores they monitor. With AppScatter, you can identify market opportunities and growth potential in untapped regions. You can focus on areas that you've never accessed before and be there before anyone else.
The platform enables you to optimise your sales strategy, forecast, and make business decisions like never before. This will then result in profit from global sales, stronger brand recognition and increased user loyalty for your business. They can also help you increase your return on investment through their automated registration, submission, and updating process that allows you to reduce your cost-per-acquisition.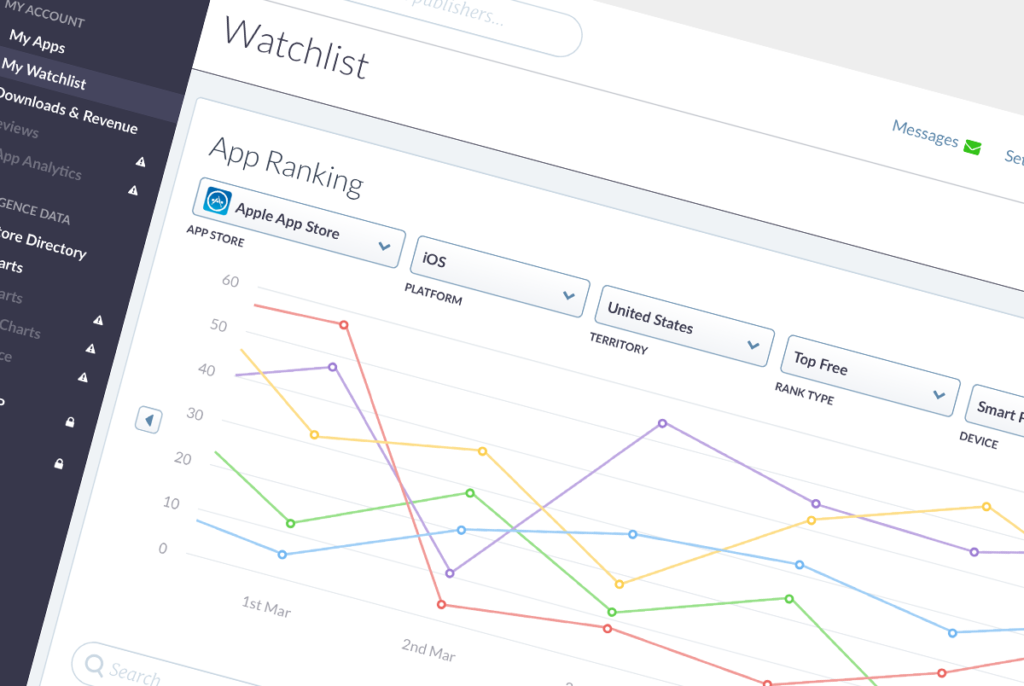 Tracking
AppScatter is more than just a watchlist. It helps you monitor and track your apps, your competitors' apps, and complete rankings for all best performing stores it features. AppScatter identifies the top app store movers to show you which mobile strategies are having the most significant impact. This will help you quickly identify what works in specific markets. The platform's unique toolbox can also help you check for brand consistency across your portfolio of apps, seek out IP and copyright infringements, and notify you of suspicious activity or potential pirating. AppScatter's unique and comprehensive data helps you track and analyse the approaches necessary to develop your mobile strategy to its full potential.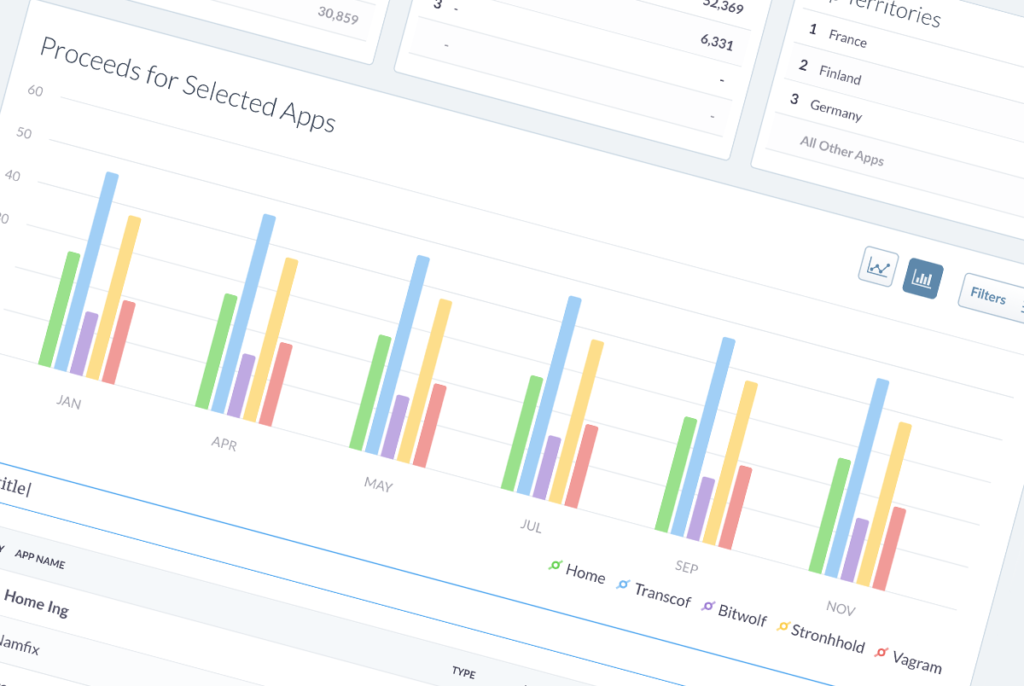 Performance
AppScatter helps you understand and improve your app's performance through real-time tracking of all your revenue, profit, and units sold across every app store. The platform gives you a full breakdown of how your app is performing worldwide through integrating your ad-revenues, in-app purchases and analytics. AppScatter is also designed to allow its users to use their preferred connectors and add-ons to give seamless integration. This enables you to choose from hundreds of add-ons in the AppScatter Market Place. You can use AppScatter's ASO tools to maximise store search results and monitor your users' reviews along with social media responses across the globe.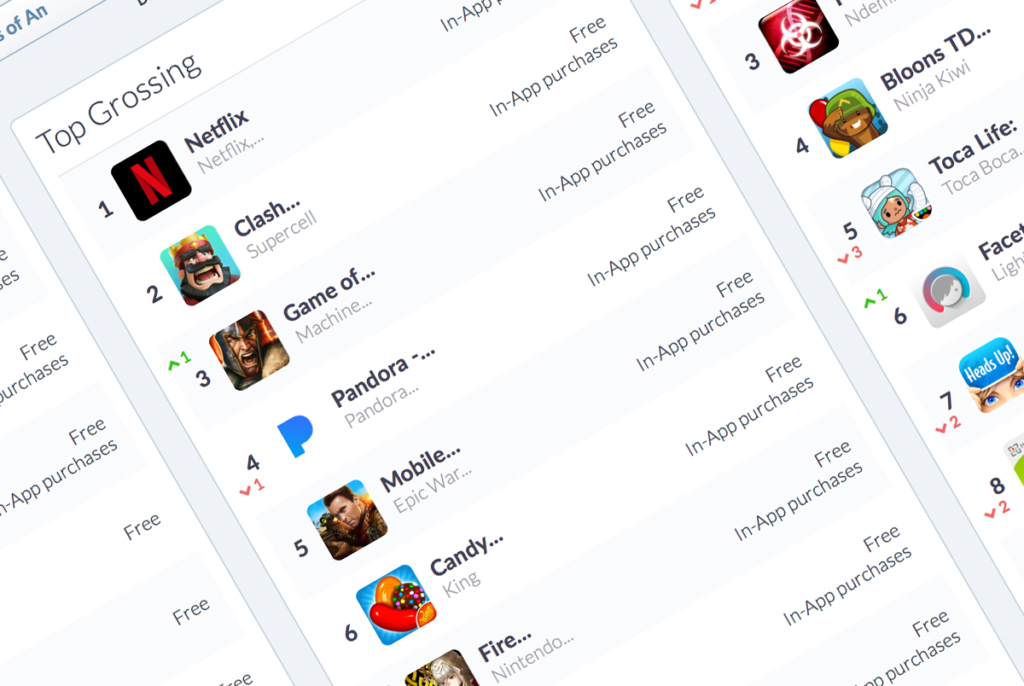 Intelligence
AppScatter lets you be the first to see new growth opportunities. It gives you the opportunity to know your market and create new opportunities for your business. Through AppScatter's vast wealth of app data, you can discover your rival's market share by sector and the stores that they perform best along with the performance of their apps. Gaining unprecedented insights into your competitors' mobile strategies will help you make a direct comparison of your apps – giving your company a complete strategic advantage. Moreover, you will also be informed on how markets are faring and what trends to monitor. AppScatter is an active platform that will help guide you when you're making fundamental decisions for your mobile strategy to drive your business forward.
Conclusion
App development and mobile marketing in 2017 are all about making data a part of your daily routine. A data-driven strategy can help you stay ahead of the pack. With robust data, you can gain business intelligence and easily identify opportunities. It sharpens your tactical moves in each new campaign by giving you the power to assess your success at the end. A data-driven strategy unveils the performance and result of each tactical move evidently.
To achieve this, AppScatter is your best choice. It's the best tool to use when you want to implement a strategy to maximise engagement and conversion rate for your product. Utilising the platform will enable you to attain greater reach and audience while gaining competitive intelligence. We highly recommend you visit their website to learn more on how you can utilize AppScatter for your mobile app strategy.